We both live
with the icy
wet spot spreading
us farther apart.

# # #

January 3rd Love by Kenneth Gurney
originally published in the Winter 2010 print edition

Kenneth P. Gurney lives in Albuquerque, NM, where he edits the NM poetry anthology Adobe Walls. His latest book of poems is An Accident Practiced. Visit Kenneth on the web.
For more of Kenneth's work,
visit his Big Pulp author page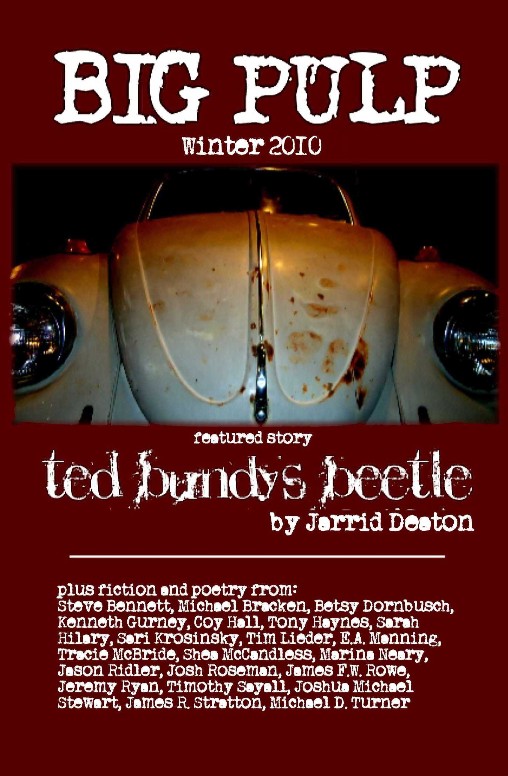 This feature and more great
fiction & poetry are available in
Big Pulp Winter 2010:
Ted Bundy's Beetle
Purchase books and subscriptions
in the Big Pulp book store!